The Source for Dealers and Collectors
About Us
Located in Florida's largest and fastest-growing art communities, we now sell both wholesale and retail art from coast to coast in the USA, Europe, and Asia. Dealers and collectors around the world have made AC Fine Art among the top Contemporary & Pop Art dealers in the USA. Our prices are under the market, and the condition of our art is always as promised. Our policy of an Unconditional Guarantee of Authenticity, along with our reputation for quality art, shows why we are one of the most trusted dealers in the USA.
The Source for Dealers and Collectors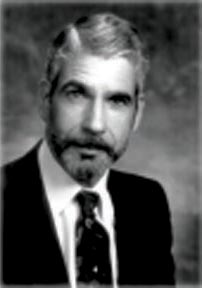 Steven Steele has been an antique collector most of his life, coming from a family of antique dealers and auctioneers in New York. In 1965, Mr. Steele moved to Miami, Florida, and started collecting antique cars. By the 1980's he was President of the South Fla. Antique Car Club, which was only a beginning. Through the years, Mr. Steele has been involved with or been on the board of many automobile clubs, professionally appraising antique and vintage autos. During the 1970s and '80s, Steven also collected hand-painted porcelain from France and Japan, vintage 1880-1920, and 19th-century furniture and antiques. As with the cars, he soon became very involved, including appraising and selling.
Through a natural progression of events, in 1987, Steven became interested in original Art Nouveau posters. One poster leads to two, which lead to ten, then 30, and the rest is history. By the early 1990's Antique & Contemporary Posters was opened in Miami. Aside from the website, Steven exhibited at more than a dozen antique shows and art expositions each year. Soon posters weren't enough, and the stock included framed antique art by Lautrec, Mucha, Robbe, Icart, and others.
The new millennium brought changes for everyone, and Steven was getting bored with antique art. It was time to move on to Contemporary, Pop, and Surreal Art. In 2002, Steven decided to make it official and opened AC Fine Art which catered to wholesale and retail customers. Now, Steven's home is a pleasant mix of Vintage Posters, Antique art, Pop, and Surreal art. His theory is that no one can go wrong collecting authentic artwork that they truly love. He boasts that he loves his personal collection while it appreciates every day.
Visit our sites at www.acfineartsite.com, www.acposter.com, and artnet.com/galleries/ac-fine-art,  for a listing of our stock. Everything on our websites are in stock and owned by AC Fine Art. We are always updating our inventory, so if you don't see what you are looking for, please inquire. Everything sold by AC Fine Art carries our Unconditional Guarantee of Authenticity.
View our collection of impressive prints from different time periods at AC Fine Art. For inquiries, feel free to send us a message.